On February 1, Samsung will unveil its latest flagship phone, the Galaxy S23, which will feature the latest camera, chip, and communication innovations Android has to offer. Samsung will tout its impressive zoom capabilities, speed, and battery life, but it'll be hard to ignore one simple fact: It looks an awful lot like an iPhone 14.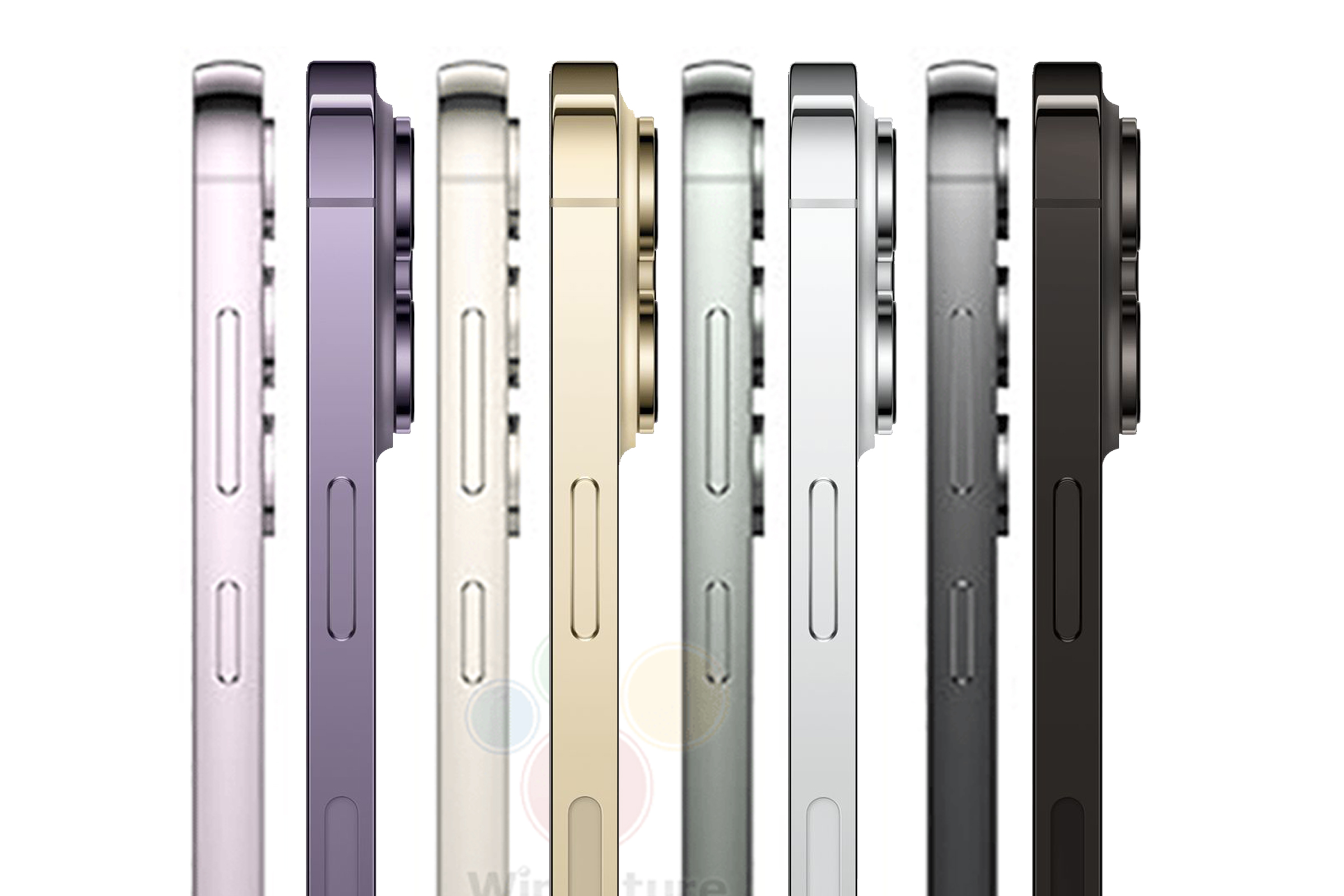 WinFuture/Apple
More than usual, even. Galaxy phones and iPhones have long borrowed features and design cues from each other–we'll admit, Samsung was the first to have a large screen and a camera cutout–but this year it seems more egregious. In a leak shared by WinFuture, we get a clear look at the Galaxy S23 as Samsung will present it on its website, and you can clearly see the iPhone inspiration, right down to the wallpaper.
Samsung is reportedly going with a familiar color scheme this year, with black, purple, green, and white rounding out the options. Like the iPhone 14 Pro, the shades are muted, the antennae lines and frame peek over the sides, and any trace of originality–like last year's camera housing–is gone. Samsung resisted the urge to position the cameras inside a square bump, but otherwise, it's very hard to tell the phones apart in renders. Take away the Dynamic Island, in fact, and the resemblance is uncanny.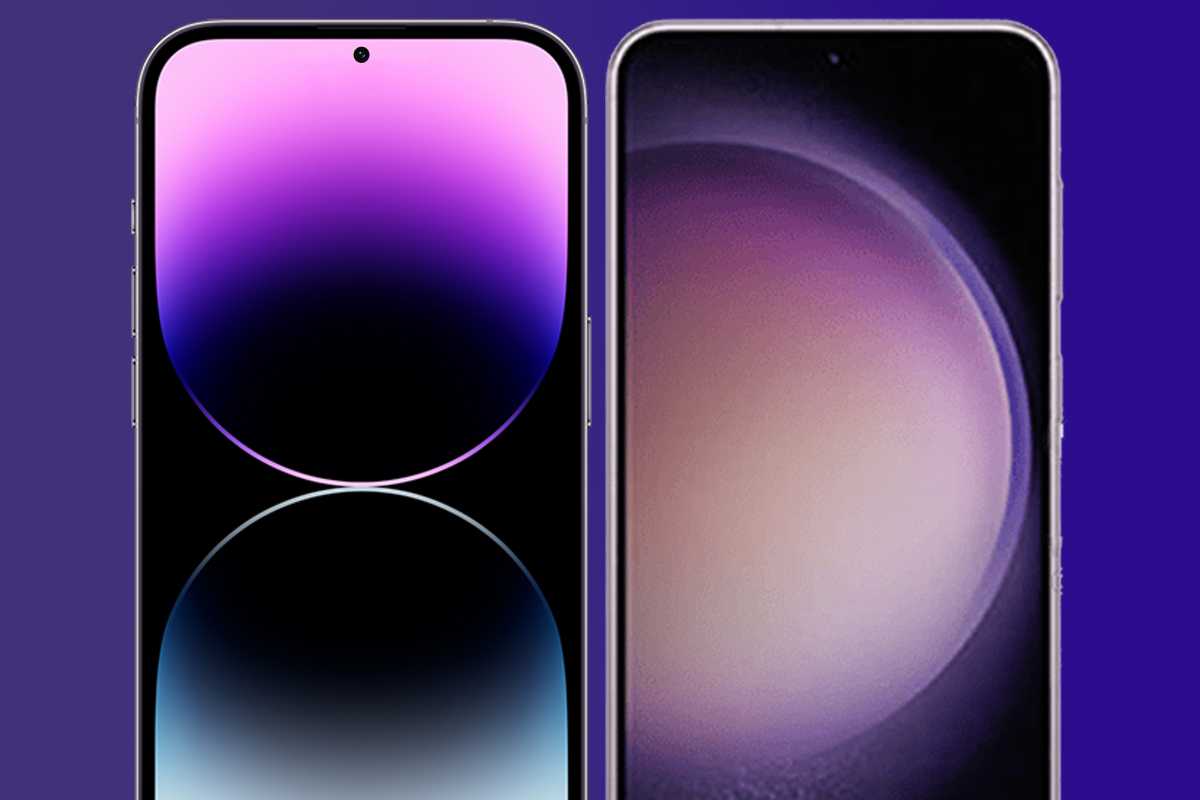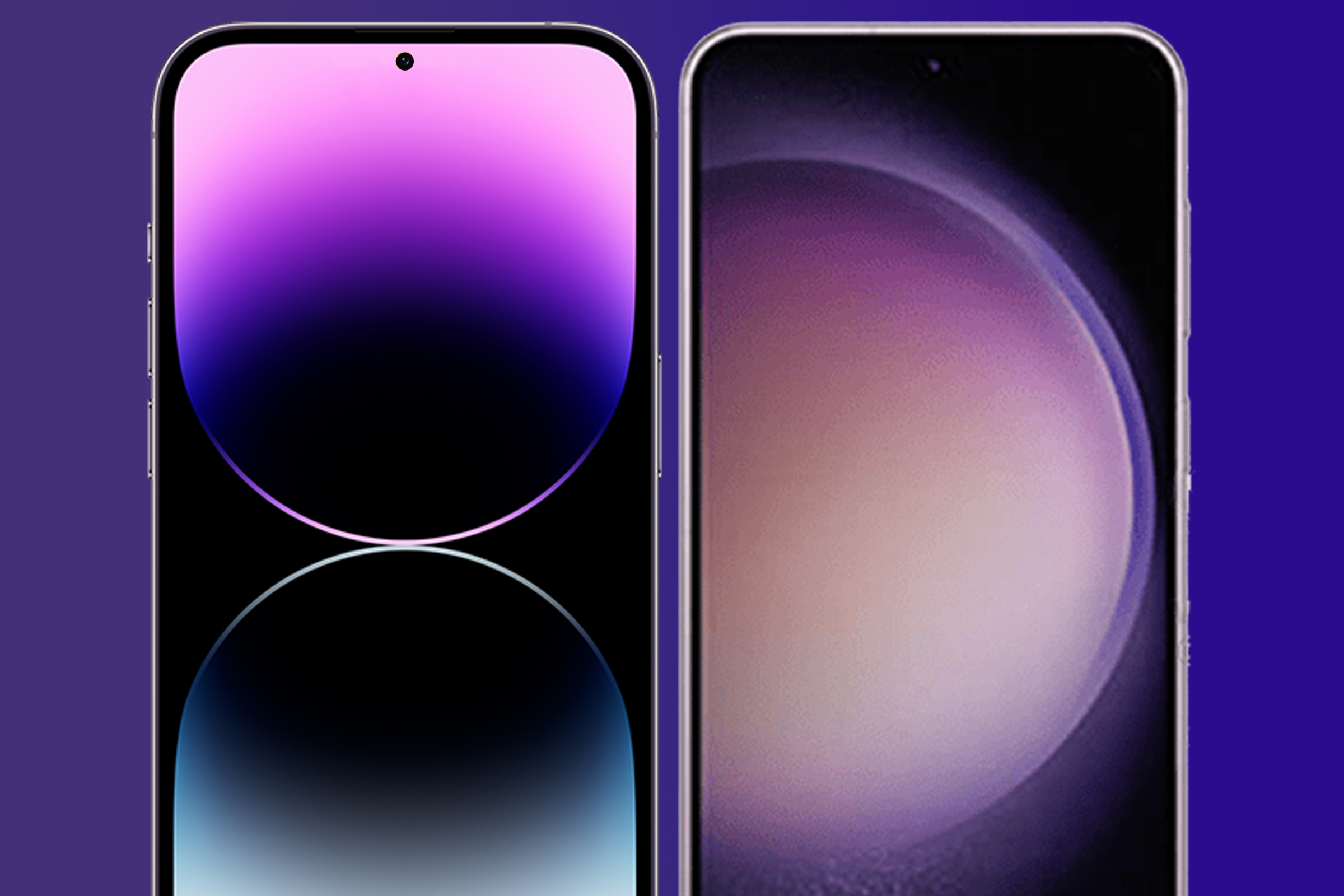 WinFuture/Apple
Of course, Samsung fans will yell about how Apple copied Galaxy phones and that they're different enough, but the whole thing just feels lazy. But hey, if you've ever wanted an iPhone that runs Android, you may soon have your chance.